So most of my morning has consisted of me sitting in our temporary office working on bills and getting some Christmas presents painted. I have been day dreaming of getting a new desk and found one at a local store a couple of months ago that I can't get out of my head. The design has snowballed since I found the desk, now if I can just get the funds for the room transformation!
Bonus Room niche: just waiting on trim and carpet.
Right now, we are using our front bedroom for our office while we finish out the bonus room. Once, it's finished, the office area will
go in the front nook.
Our walls are Benjamin Moore 212 Happy Valley. We painted with Valspar's flat enamel paint and I love it! It has no sheen; yet, it is very durable and cleanable, not to mention easy to roll on the walls. It has a softer feel than most flat paints, which usually feel rough to the touch. I highly recommend this type of paint!
We are also using Greg's MDF desk from college right now. It's not terrible looking, just not the best quality or look. All the desk's storage is open and makes it look cluttered and messy. He used several plastic drawers for most of his desk stuff, which we are still using. Anyone who knows me knows that doesn't fly with me! So I am looking forward to getting new office furniture where everything has it's own place!
I apologize for the messy desk, I have been painting and things are all over the place. After seeing this picture up I wonder if I need a Hoarder's intervention? This just gives me MORE motivation to get our new office together so
my junk
everything has its own place!
Here's my jumping off point: (the picture doesn't do it justice!!)
It looks great and has a thick glass top: just what I have been dreaming of! Let me know if you want one too, I hope to order it in a couple of weeks!
I found this light at West Elm and thought it was the perfect look for the room, but then I found another little beauty in an antique shop yesterday that threw me a curve ball. The new one has a qurky wow factor to it. I also love the pattern on the iron. The best part? It's less than HALF of the price of the West Elm one. Which one do you like?
Antique Store find.
I am perplexed about the rug. I want pattern in the area that is fun and bright, without being too juvenile. I am not sure if I want to get that pattern in my rug or my drapery. I guess it will depend on me going shopping for fabrics and seeing what's out there! Here are some of my rug options that I like so far.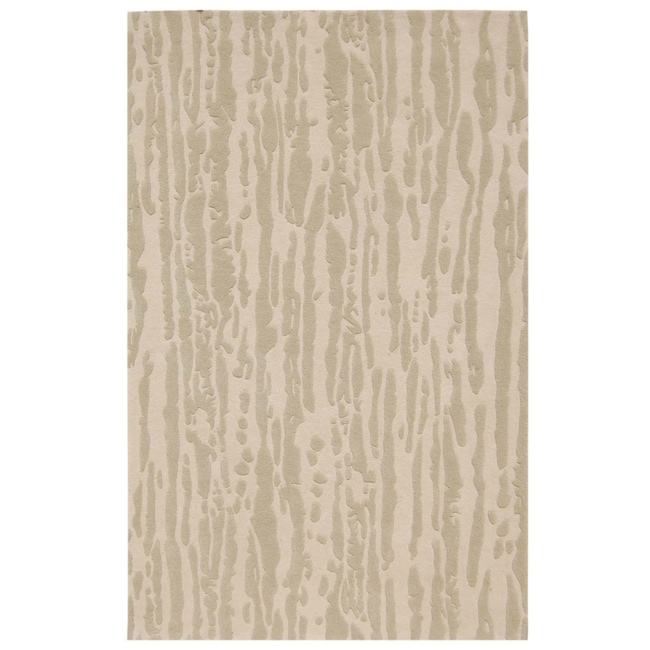 Overstock.com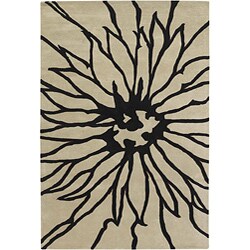 Overstock.com
The one on the left is simple and has little color to allow for a colorful print on the window and would still work with the tan carpet selected. The one on the right is a bold image without color that would work with a colorful, small patterned fabric on the window and still add to the room's overall feel.
Overstock.com
Then there's this one. It works with the colors of the room, is a darker color which will hide dirt/stains better, and work with the shape of the Antique light (if I go with that one). I would have to use a simpler window treatment than I originally planned, but it might be worth it!
"Whitney, what about storage?" you say? Well here's what I'm thinking: built-ins, possibly a project for hubby and me. On each side of the niche are half walls and just adding long, short cubbies and drawers would be perfect. Here's my quick photoshop of everything in the room.
I am sure that colors of the built-ins/drapery might change. This looks a bit too matchy-matchy for me, but it's getting there.
If this was yours, how would you decorate it?